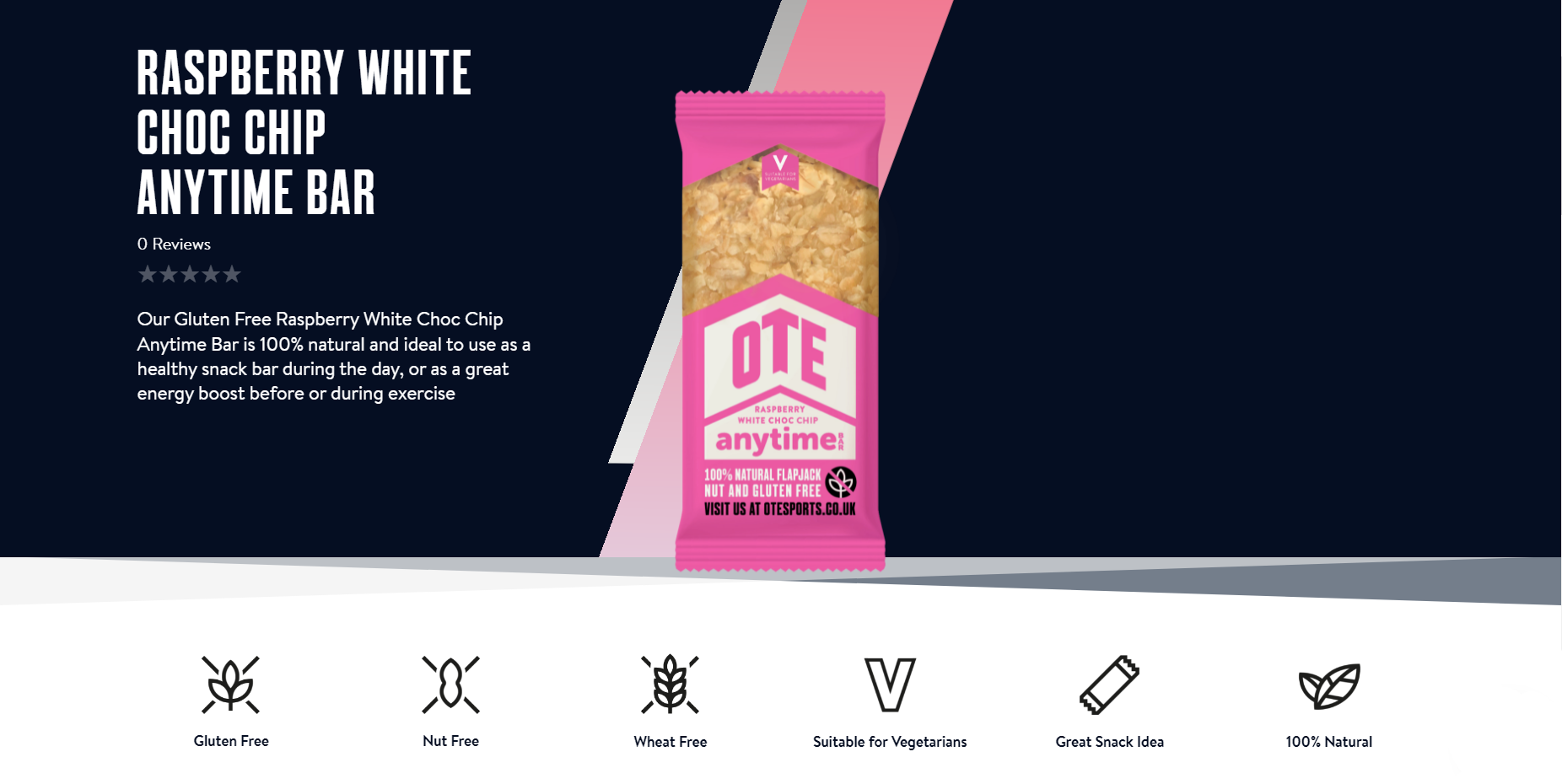 The OTE Raspberry White Choc Chip Anytime Bar is made from 100% natural ingredients and is also nut and gluten free. This makes these flapjack style bars the ideal snack for those looking for a healthier option.
Our Anytime Bar can also be used before or during exercise as a great tasting source of energy. Eating an Anytime Bar 1-2 hours before exercise will give you that carbohydrate boost you need to help you through your workout.
Great tasting, easily digested bar that contain over 37g of carbohydrate per bar.