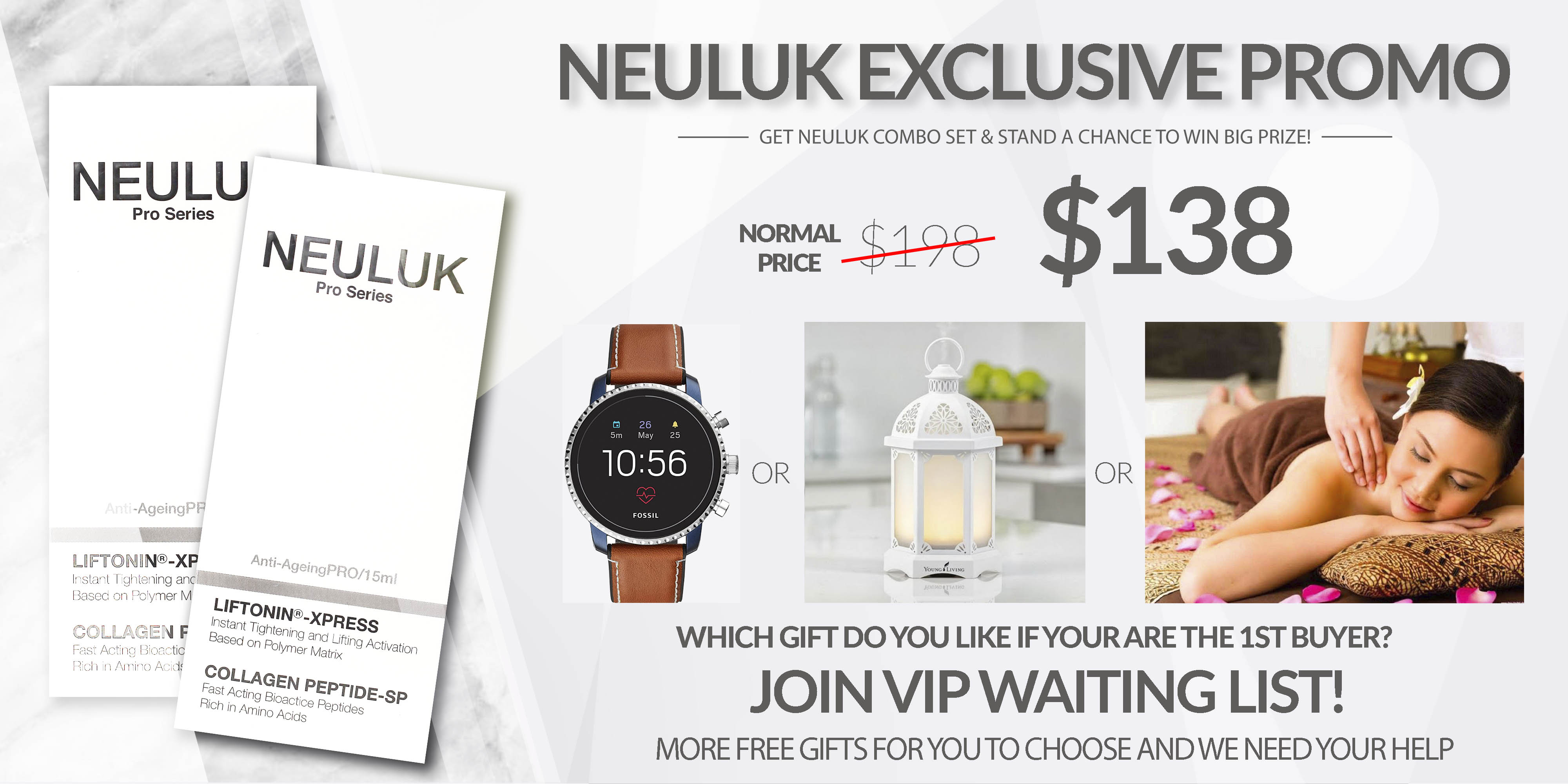 NEULUK Brunei Exclusive Promo Official date is to be announced soon!
-----------------------
LAUNCHING SOON! NEULUK Brunei Exclusive Promo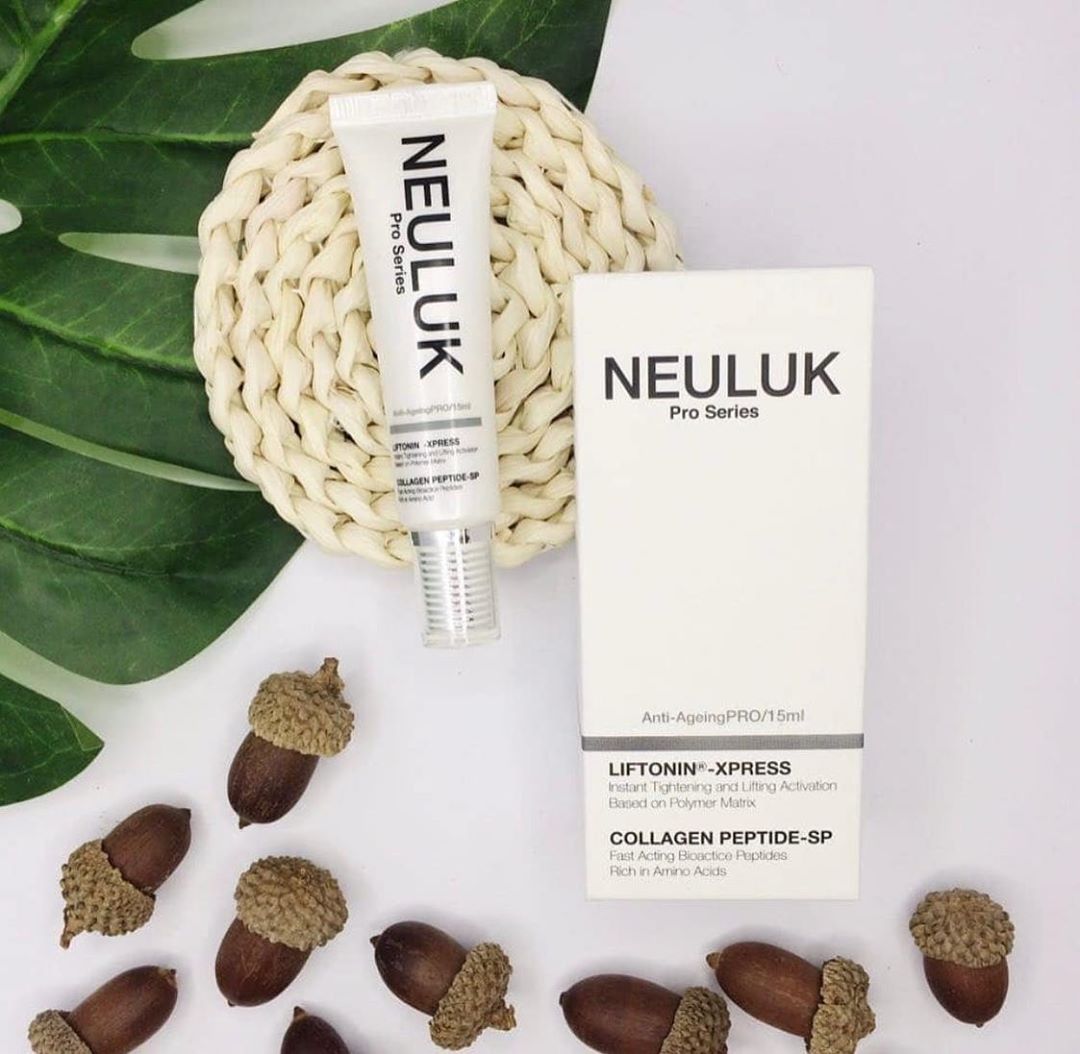 NEULUK Anti-Ageing PRO is a cream that gets rid of eyebags and wrinkles within minutes! Our newly multilayered collagen formulation will tighten your skin and also helps regenerate collagen.
Not only it is a quick fix, with daily usage, you will experience permanent result!
How cool is that?
No Needles! No Surgery! No Pain!
NEULUK Anti-Ageing PRO is approved by the Ministry of Health Malaysia and also NOTIFIED to the Ministry of Health Brunei.
--------------------------------
NEULUK Brunei Exclusive Promo Will Be Launching in November 2020 at 7pm. We Would Like to Offer You Something Special But We Need Your Help.
If you're the
1st BUYER

, which gift would you like to win?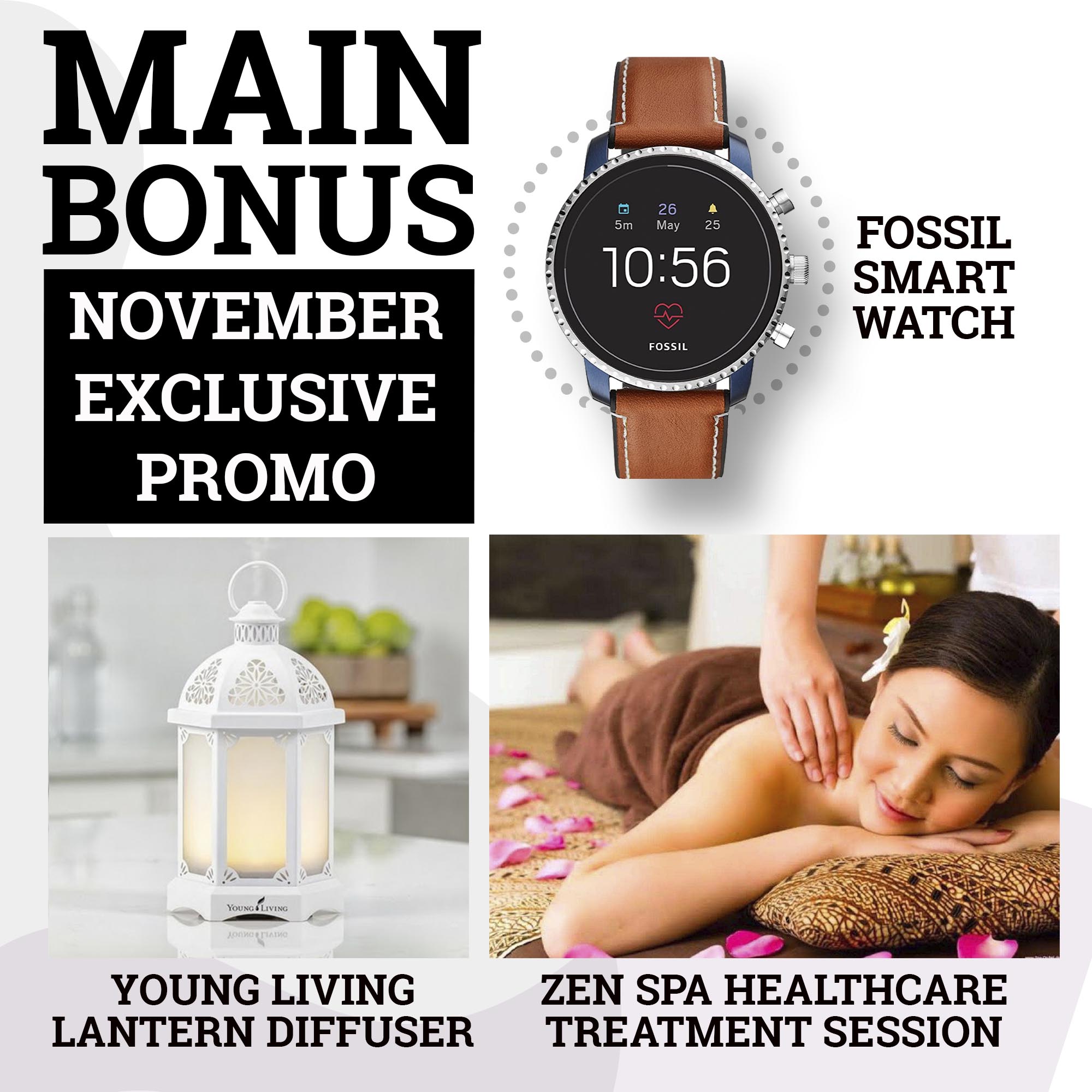 Not Only That!
For Each Purchase of NEULUK Anti-Aging Pro Combo Set
We Would Like To Offer You
3 FREE GIFTS!
Help Us Choose 3 of These 6 Gifts That You Like.

How Much Does NEULUK Anti-Aging Pro Cost?


Normal Price

$198
HAPPY HOUR PRICE!


For the first 10 Buyers (Fast Action Takers)


$120
SPECIAL PRICE!

$138
-----------------------------------
Testimony Of Neuluk Users
NEULUK Brunei Exclusive Promo Will Be Launch
November 2020 (Official Date Will Be Announced)
And Sales Will Only OPEN For 4 Hours
From 7pm to 11pm!
Sign Up for the VIP Waiting List Now!